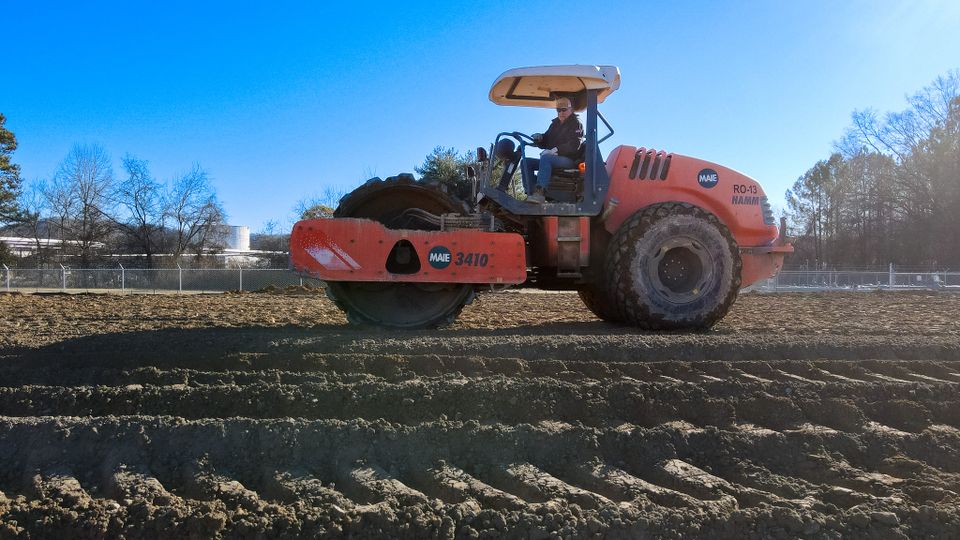 Soil Stabilization
Soil stabilization is the alteration of soil to improve the characteristics and performance of the soil. When reagents, such as, lime kiln dust, cement kiln dust, fly ash, or cement, are blended to saturated soils the chemical reaction that takes place dries the soil from the inside out. Typical sites can be stabilized from a 4" dry down to a 16" stabilization depths dependent on soil conditions.

Stabilization compared to undercutting can be cost effective up to 35% on a project. Stabilization will eliminate undercutting and replacing material as well as eliminating weather delays and extending your construction season.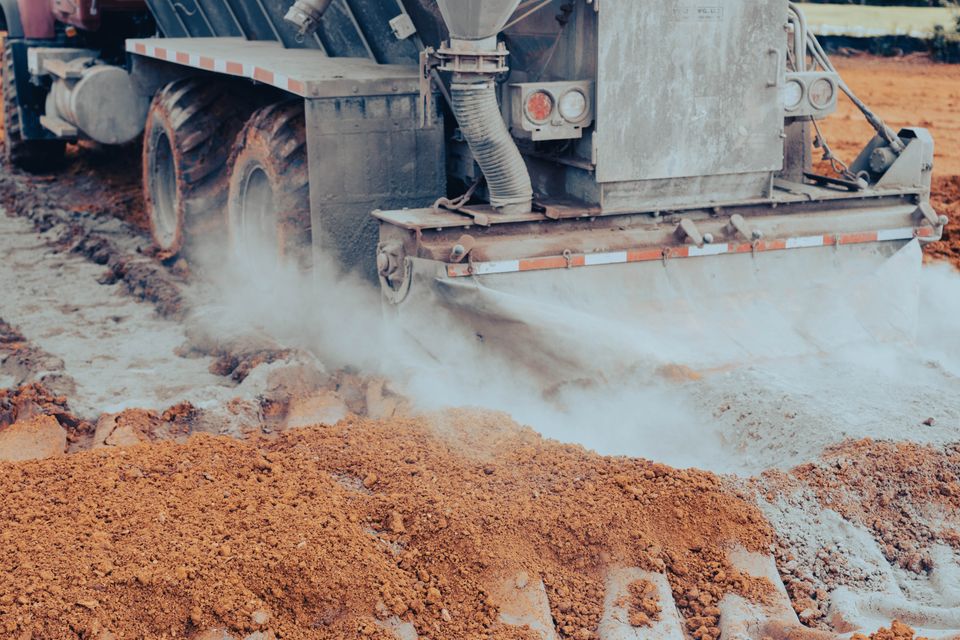 Full Depth Reclamation
Full Depth Reclamation (FDR) is a process whereby the existing flexible pavement, base stone and sub-grade are pulverized and mixed together. Water is added to the pulverized material to achieve the proper moisture content for compaction and then the recycled material is set to grade. Next, the cement is blended in which results in a stronger, stabilized base course. The end product is a low maintenance, performance improved road that will last for many years.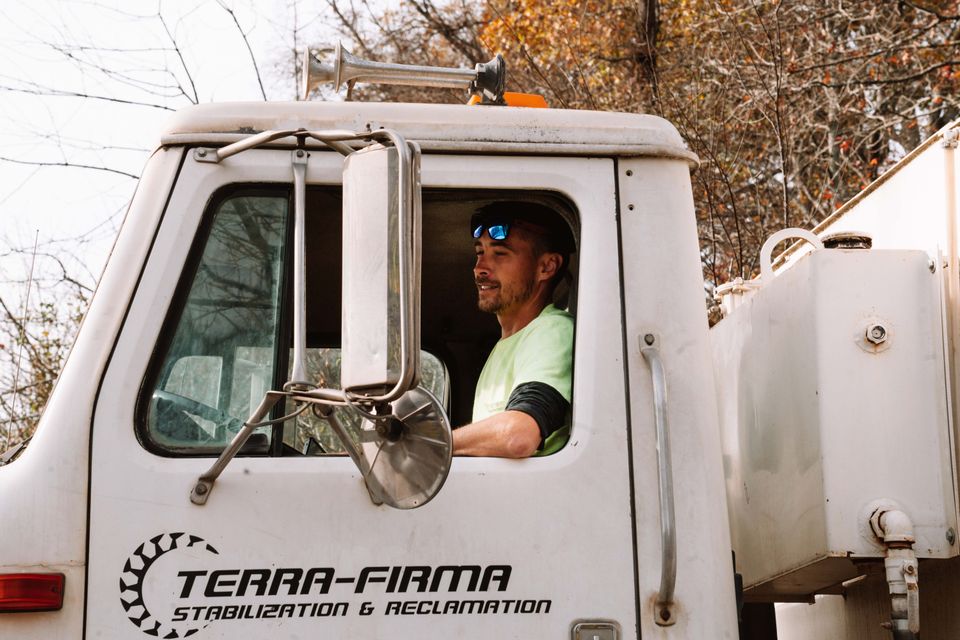 Soil Modification
There are many different reasons the subgrade soil may need to be modified. The subgrade soil could be too wet, causing heavy equipment to sink or the foundation to slide and be unstable. By adding lime, fly ash, cement or other additives, the risk of an unstable subgrade is diminished, resulting in a safe stable subgrade for your project.  Don't risk the safety of your crew or your work. Call Terra-Firma Stabilization & Reclamation today to get your subgrade where it needs to be!